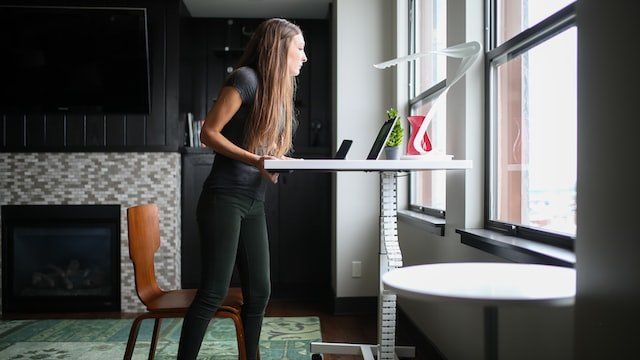 Dealing With Typical Standing Desk Problems
Electric Standing Desks are far more convenient than hand-cranked tables. However, there are still chances that you might encounter minor glitches and motor problems. One common issue is when the desk's motor suddenly stops working.
We have listed tips on what you can do before you start calling your manufacturer. Addressing issues as soon as possible helps make your table last longer.
If your desk suddenly stops working, here is a list of what you can do.
Check if you accidentally unplugged the cable with your chair or feet. You may inspect the wirings to make sure that everything is plugged in.
Clear the desk area from any obstruction. Your desk could stop if a chair, plant, or hard object is above or below the desk.
If you experience your desk going in the opposite direction, don't be surprised, as this may be a reaction to its anti-collision feature. There might be some blockage while it's still adjusting, forcing it to retreat to the other direction.
You can also try to reset your desk. You can unplug the sit-stand table from the power source and press the down button for around 10 seconds.
Contact your manufacturer if there is another way to reset your desk. Sometimes, there is another process in resetting your desk, depending on its model.
And finally, if nothing good happens, notify your manufacturer immediately.
Don't attempt to open the motor and deal with it yourself as you might mess up its components, voiding the product's warranty.
We recommend getting quality desks like the Lazy Maisons Dual Motor Standing Desk to prevent this headache. Lazy Maisons ensures that you get what you pay for. Our desks have dual motors, so adjustments come easier, and smoother compared to other standing desk models, which only have one. This elegant workspace provides enough space for different setups, taking as much as 120kg of weight.
Skip desk problems as our desks are made for years of use with their heavy-duty adjustments and support. Lazy Maisons brings years of manufacturing innovation and experience to produce robust motors and quality desks. Everything is easy to set up with a 5-year warranty giving you confidence in the quality and durability of the product.
And if the worst comes that your motor reaches its limit after how many years, you don't need another full desk as you can only purchase the Lazy Maisons Desk Frame, making use of your existing tabletop.