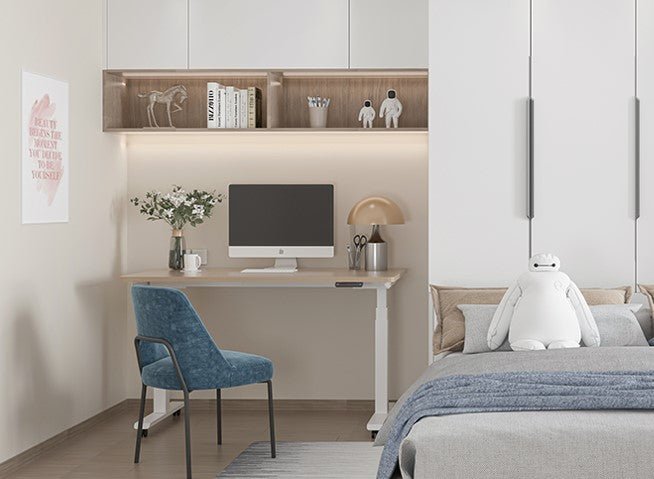 Reasons Why Sit Stand Desks Make a Fantastic Gift
'Tis the season to buy gifts and be jolly, and the Christmas fever is already on our toes. But, like most, you might need more gift ideas for your friends and family. So, give it your best and make it memorable with Lazy Maisons.
We have listed four reasons why sit stand desks make an ultimate gift to your loved ones.
Functional
Give your friends and family the surprise of their lives as you hand them something they can use daily. Sit standing desks make every dollar worth it as they can grow into it. Kids can use them for their studies until their teenage and adult years if they care for them properly.
Almost everybody uses a desk, and height-adjustable desks are much better than fixed ones. Kids can study, sketch, play, and do other crafts, while adults can use them for working and gaming.
Health Benefits
Sit-stand desks aren't just for the hype. They bring incredible health benefits and invite individuals to a healthier lifestyle. However, sitting for too long increases the risk of diseases, and standing desks deal with this problem as they allow you to work standing.
What better way to add movement than upgrading to a standing desk? These tables allow individuals to work while standing up, encouraging movement and allowing you to stretch and walk around more.
Some of the physical and mental health benefits that these desks bring are:
Weight Regulation

Improved Blood Circulation

Lowered Blood Sugar Levels

Less Risk of Heart Diseases

Reduced Back Pain

Improved Mood and Energy

Better Productivity
A functional gift with health benefits that go with it makes it a thoughtful gift to your loved ones. For example, if you're worried about a family member's health and notice that they lounge and sit for too long, you could give them a sit-stand desk a try.
Smart and Modern
We all want a smart home. But it's usually expensive if we slowly ditch our traditional furniture sets. So instead, you can start by upgrading desks, and they add a modern and intelligent vibe to any space while looking chic and elegant.
For example, Lazy Maisons' sit stand desks are available in Oz Oak, Walnut, and Cloud White shades, which makes them a delightful add-on to contemporary homes. In addition, these desks have a minimal, straightforward design that is easy on the eyes.
Durable
Why spend hard-earned money on seasonal gifts that are easy to forget after a few months? Instead, give your friends something that lasts for years.
The Lazy Maisons Dual Motor Height Adjustable Sit Stand Desks are crafted to withstand years of use. Your loved ones can even pass it on to their kids as they grow. These desks are durably made with sturdy adjustments and support while offering great weight capacities and requiring minimal assembly. 
Each desk has a 5-year warranty, so you can ensure that your loved ones can use and enjoy their gifts for years.