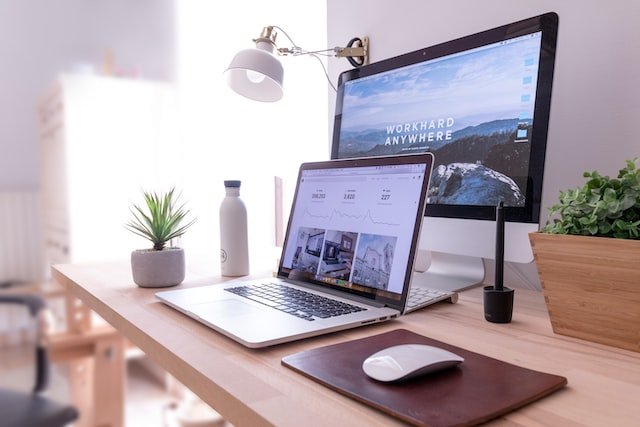 Cleaning and Maintaining Your Standing Desk Tops
Congratulations on having the workstation of your dreams! Adjustable standing desks have proven to be a worthy investment. They cost more than ordinary desks, so giving them a little love and attention is essential, even if they're sturdy and low maintenance.
Standing desktops aren't exempted from wear and tear, primarily if you work on them daily. Here are quick tips and tricks for cleaning and maintaining your standing desktops.
Laminate and Bamboo
Suppose you own the Lazy Maisons Tabletop made from sturdy Melamine Particle board, a laminate board, or a bamboo top. In that case, you can conveniently use regular rags, microfibre cloths or feather duster to eliminate dust.
You can use warm soapy water for stains that don't come off quickly with just a regular wipe, such as coffee or tea spills. It's necessary to wipe spills as fast as possible to avoid stains. You can use sponges, clothes, or paper towels to remove excess water when wiping.
Avoid using chemical-based cleaners such as ammonia and other solutions when dealing with stains, as they may compromise your desk's paint job or laminate surface. You can use soapy water instead.

Ensure that your tabletop stays dry. Leaving water or moisture can ruin your tabletop and, worse, cause mould growth.
Wood
Suppose you have a customised wood tabletop for your Lazy Maisons' adjustable frame. In that case, we advise taking care of the wood and maintaining its rustic charm by using a suitable paste wax annually or semi-annually.
Wood is attractive to tiny critters. You can fend off these gnawing insects by wiping your desktop with English Lemon Oil.
Scratches
We can't avoid scratches as much as we want to, no matter how carefully we are. We are prone to handling pointy items when working, such as scissors, clips, and even ballpoint pens that may accidentally come in contact with our desk's surface.
When scratches happen to wood, you can use a wool pad to buff scratches and dents as this process blends the area. You can finish it by wiping the area with a cloth to remove dust.
You can also attempt to buff the area, dab a dollop, and wipe over scratches.
Keep your desk looking sleek, and in top condition so you can work without distractions. Having an unsightly, dirty, messy, and damaged desk shouldn't be your concern when working.
That's why we at Lazy Maisons encourage regular wiping and dusting your table and using sponges and cloths to absorb spills. You can also monitor what you place on your desk and wipe off stains as soon as you notice them.
We recommend getting the Lazy Maisons adjustable frame if you're inclined to have a different desktop. You can try customising your desk with other materials if you consider the motor's overall weight capacity.
If you accidentally damage your Lazy Maisons tabletop, you can also secure another Lazy Maisons desktop available in three different colours. You don't have to replace the whole desk when significant damage happens.