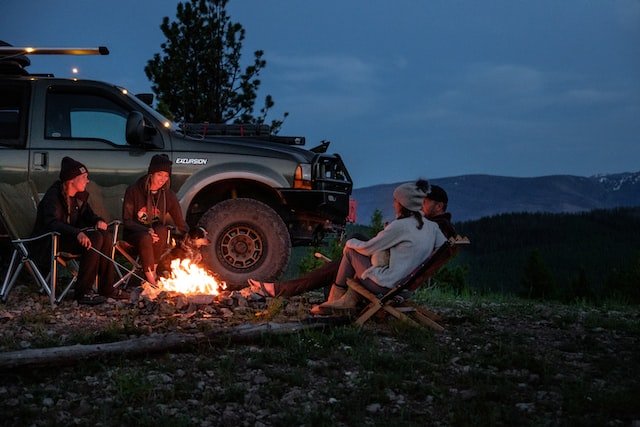 Why You Should Go Camping Alone or With Your Family
Do you need ideas for activities to do with your family? Then why not try camping? You'll experience many health and social benefits, plus it's fun. But, on the other hand, don't get too comfortable at home and indulge in what you've been missing.
At Lazy Maisons, we have listed eight reasons camping benefits you and your family. You should also check out our camping items once you want to try camping out.
Stress Management
Breathe and leave your worries at home to be with nature. In the great outdoors, you don't have to look at your schedule, and there's the absence of unnecessary distractions adding to your mental clutter. Instead, you can opt to enjoy the simplicity of nature in peace and appreciate how it's just so good to breathe and be alive.
Fresh Air
Though we can't personally measure air quality, when we're around trees, we can distinguish how the air is different and how wonderful the outdoor scents are. So, take time to smell flowers, the morning dew, the rain-soaked trees, and how appetising your dinner smells as it is cooked in an open fire.
Strengthens Relationships
Take a break from the city's noise and hustle and build relationships. Since you're away from gadgets that suck your soul away, you'll find yourself spending time sharing stories and engaging in meaningful talks about life.
Burns Calories
Camping is for you if you're looking for fun activities to help you shed weight. There are a lot of physical activities going on, as first, you might have to walk around to find the perfect spot. You're also burning calories as you load heavy items on your back. We recommend having a foldable camping cart if you cannot carry heavy things. You'll also stretch as you set up sleeping tents and canopies. Most of us live sedentary lives, and this increases our mortality. That's why engaging in physical and outdoor activities is vital to help you move and sweat.
Disconnect
Some disconnections are good, especially if it's social media. Studies also show that taking a break from gadgets and minimising screen time improves mental health. 
Food
Food tastes different when it's cooked outside. There's something satisfying about its preparation and its hint of smokey taste. Plus, bonfires make s'mores perfect.
Connect
We are human beings and are one with nature. While camping, you'll delve into this thought as you observe animals, greeneries, insects, and the stars. As you breathe and meditate, ensure you appreciate and feel the living elements around you.
Develop Skills
You'll learn tons of survival skills outdoors. You can even teach kids how to set up tents, tie knots, build a fire, and cook meals making it an educational trip. These things can be challenging, but a sense of accomplishment is guaranteed. You can also develop your and your kids' social skills through casual conversations and exchanging stories.
Check out these camping items from Lazy Maisons to complete your camping trip. These must-haves are durable, lightweight, and easy to pack, making them excellent additions to your camping trip.