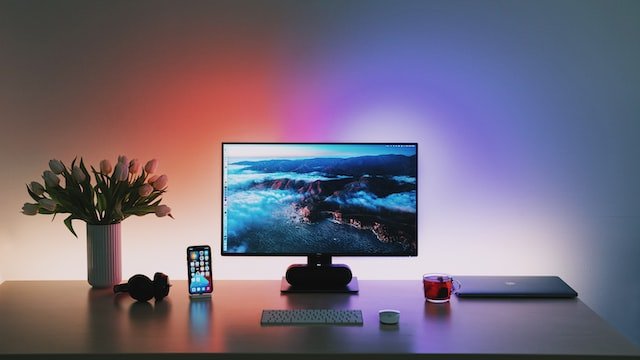 Upgrade Your Workspace in Ten Easy Steps
Did you know that you can easily set up your workspace to improve productivity, focus, and motivation? We all feel lazy and unmotivated at some point. The good news is that aside from drinking coffee and meditating, you can also set up your workspace for everyday productivity.
At Lazy Maisons, we have listed easy things to upgrade and set up your workspace for productivity.
Hang on Items Walls Using Hooks
One of the keys to upgrading your space is to minimise desk clutter and hang notes and other small items with hooks instead. Metal hooks are practical and convenient, quickly holding cables, office supplies, and even lightweight gadgets.
Storage
Lessen visible clutter by having a storage box for papers and documents you can't discard. For example, you can have a drawer with compartments and use baskets, boxes, or travel bags.
Lighting
Insufficient light can strain eyesight, especially when writing and reading on paper. You can still opt for low and mood lights if you're working on a computer, but if you deal with physical documents. For example, you can get a reading lamp when dealing with paper, rearrange your desk by a window, or get natural light by changing curtains.
Adding Colours
Too many colours can be distracting, but studies show a little colour adds productivity. So find a spot where you can find a little colour to help you stimulate your brain.
Potted Plants
Never underestimate the benefits greeneries bring. Plants provide extra oxygen, improve air quality, and give life to your space while connecting you to nature. You can start with plants that are easy to maintain and don't need a lot of sunlight, such as English Ivy, Peach Lilies, and Cactus.
Switch To A Comfy Ergonomic Chair
If you're like most, you spend most of your hours sitting on your chair. That's why you should get one that gives you premium comfort. You'll know that it's a good chair if it supports your spine's natural curvature and it's easily adjustable so you can choose the right height for your desk. When you sit, ensure that your elbows and knees are at 90 degrees and that the chair's armrests provide exceptional forearm support. We also recommend stretching and taking walks between 30 minutes of work.
The Lazy Maisons Vera Leather Electric Recliner Chair is ergonomically crafted to support your spine and back muscles, improving posture. It's a classy and comfy addition to your workspace with plush leather and high-density foam that supports your back, legs, and arms correctly.
Upgrade Your Desk
Chairs and desks are a worthy investment as they are where you work for hours. You can also arrange items on your desk and make them easier to reach. Your desk must also have enough space for everything you need. We recommend selecting items you use frequently and placing them nearer you than those you use less, which you can put away. You can also try having an elevated platform for your monitor.
Get projects done on a wide surface with the Lazy Maisons Motorised Height Adjustable Desks. You can also opt for a customised desktop and pair it with the Lazy Maisons Standing Desk Frame. Enjoy the benefits of sit-stand desks, as they're proven to improve posture, burn fat, and help you improve your focus and productivity.
Elevate Your Monitor to Eye Level
You might hunch over your laptop or computer when sitting or standing because your monitor is lower. You can prevent slouching by elevating your monitor to eye level so you can straighten your back. Using a laptop, you can also use a USB keyboard to elevate your computer.
Surround Yourself With Things That Inspire You
Working for hours can make us feel stressed and tired. Take your thoughts off work, relax, and focus on memories that bring you joy. You can put pictures of your loved ones to inspire you or put some trinkets that remind you of a fond memory or a hobby.
Cable Organisation
Tangled cables are annoying, especially if you need some outlets plugged on ASAP. Anybody can organise cables, but you'll have to untangle everything messy. You can utilise hooks and cable ties for different attachments and labelling them helps.
Try Using A Whiteboard
It helps to visualise thoughts and write them down, so you will remember them. You can try having a whiteboard to help you organise ideas and list tasks so you won't forget stuff.