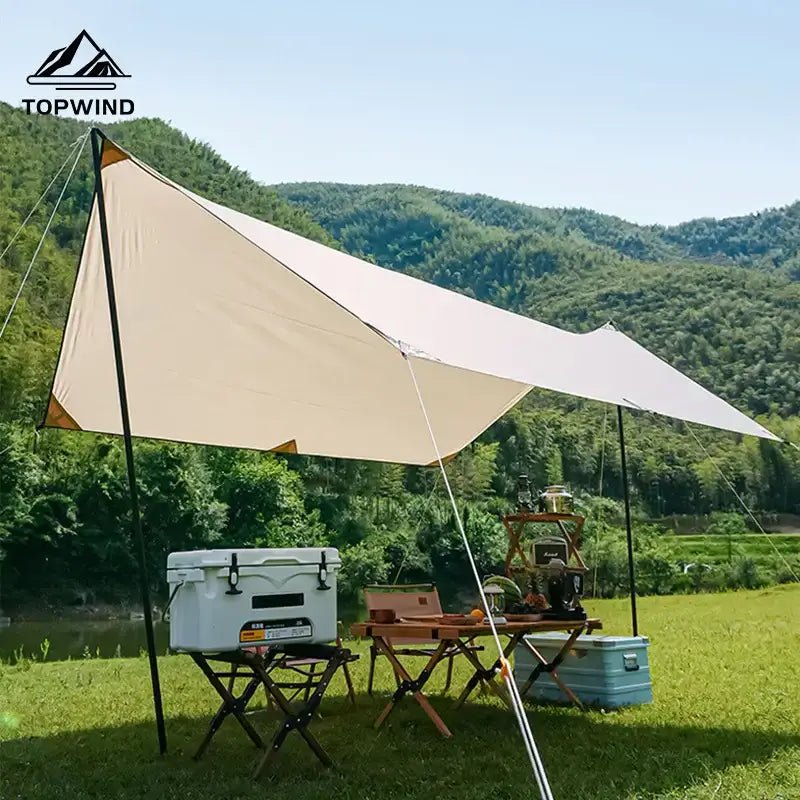 Reasons To Get a Camping Canopy for Your Home
Our home should be a comfortable haven for our loved ones. That means that we should shower some love and attention on all parts of our home, even the yard or patio, and you can do this by simply having a camping canopy.
If you're the type who loves to have friends over, you should turn your yard into a hangout spot, too. We usually invite people to our living and dining room, so why not have them on the patio?
At Lazy Maisons, we recommend having a canopy outdoors so you can enjoy the fresh air and outdoor vibe. You can even use it when you have a camping trip! We listed several reasons why it's beneficial to have a canopy in your home.
Extra Shade and Shelter
Make the most of all the spaces in your home, especially if you have a patio or terrace. A canopy provides extra shade and shelter so you can invite friends to hang out outdoors. You can enjoy the fresh air and Vitamin D during the day or talk under the stars at night. If the weather's pleasant, you'll find it the perfect spot to have breakfast, read books, drink, or have a party.
Outdoor tents help protect outdoor furniture helping them maintain their quality for extended periods. However, canopies can only partially protect your furniture if it's extremely rainy or windy. We recommend checking out foldable tables and chairs. These items must be lightweight and easy to store so you can quickly pack them to prevent further damage. They must look chic, too, to match your modern home. So, remember to check these items out at Lazy Maisons!
Encourages You To Spend Time Outdoor
Putting extra shade on patios and yards encourages your family to enjoy the outdoors. In addition, it's healthier for kids to indulge in outdoor activities than lying around and getting stuck on gadgets in their room all the time.
If kids are motivated to run and play, they'll improve their hand-eye coordination, motor skills, balance, and social skills. They'll also get extra health benefits when they move and sweat. Of course, this is also applicable to adults, as taking time to indulge in outdoor activities improves mental health and overall well-being.
Shields You From The Sun and Light Rain
It would be best if you were wary of the UV rays outside. However, you can be comfortable with canopies, as extreme heat cannot penetrate a quality canopy. This outdoor roofing also helps in protecting your outdoor furniture, as sunlight and moisture can cause them to depreciate faster.
That's why investing in premium quality canopies is essential to enjoy multiple advantages. You can even pack it up and bring it on camping and beach trips.
The Lazy Maisons Camping Canopy's large capacity comfortably accommodates 4-6 persons and provides sun protection for 8-10 persons. This easy-to-install tent is UV and water-resistant and designed with an anti-tearing material to last for years.
To complete your backyard set-up, you can also look at the following camping must-haves from Lazy Maisons: